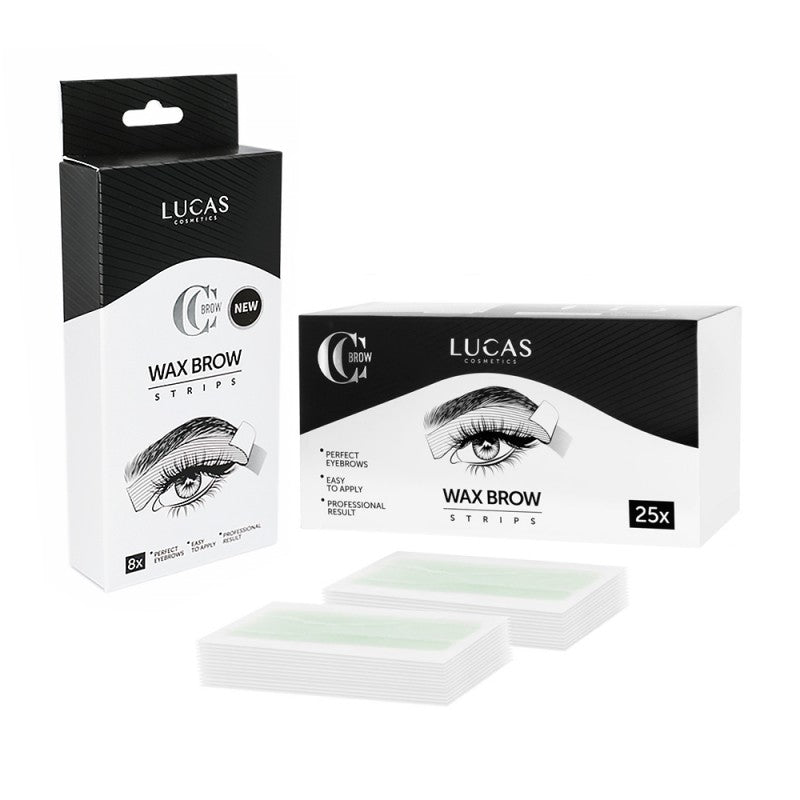 CC Brow by Lucas Cosmetics, Wax Brow Strips x 25 
1 strip -1-1,5 customers.
Features: 
- Easy to apply 
- Suitable for sensitive skin 
- Professional result 
The set includes: 
- Strips for the area under the eyebrow 
- Strips for the area above the eyebrow 
- Strips for the area between the eyebrows 
Instructions for use: 
1. Clean the skin from makeup and impurities. 
2. Divide the wax strip into 2 parts. 
3. Attach to the hair removal zone. 
4. Fix skin with a finger and sharply tear off a strip in a direction against growth of hair. 
5. Repeat the procedure if necessary. 
Precautionary measures: 
It is recommended to test for allergies 24 hours before use. For external use only. A slight redness in the hair removal zone within a few hours after the procedure is acceptable. <p>In case of severe skin reaction, discontinue use. Do not use on skin with irritation, damage, burns, rashes. Store in a cool dry place. 
Ingredients: Glyceryl Hydrogenated Rosinate, Polyisobutene, Hydrogenated Microcrystalline Wax, Paraffinum Liquidum, Aloe Barbadensis Leaf Extract, Parfum (Aloe Vera BF-2891), CI 19140, CI 42090