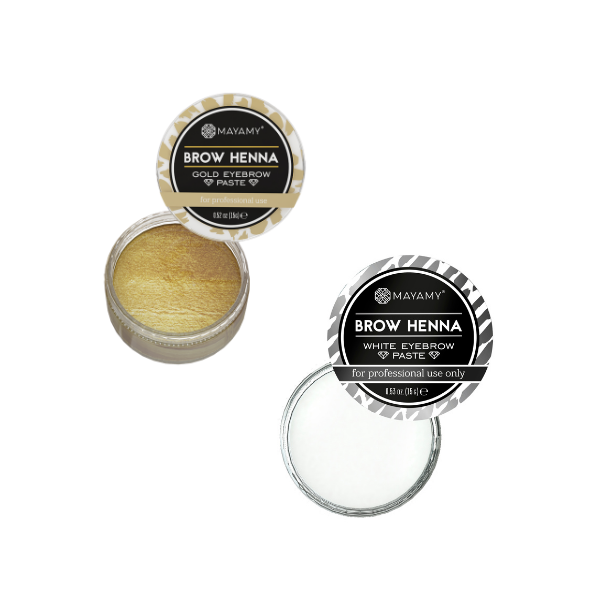 MAYAMY BROW WHITE / PINK/ GOLD PASTE 15gm
MAYAMY BROW WHITE / GOLD/ PINK PASTE 15gm
This paste is perfect for outlining your brows, lips, or liner after mapping.
It makes staying inside the lines easy and adds a little bit of drama to your Instagram photos!
Used to create a precise brow shape prior to a henna application.
Protects areas of the skin which do not require tinting and is also used to show the future shape of the brows to the client.
The white colour is reserved while the gold colour will add some flare Instagram photography.
Storage Instructions:
Store at a temperature from +5°C to +25°C
Keep out of reach of children
Store away from heat and direct sunlight
Shelf Life:
Before opening: 36 months
After opening: 24 months
Additional Information:
This one jar should allow you to create 300 applications. All ingredients are EU approved and are independently safety assessed to approve ingredients and the application.