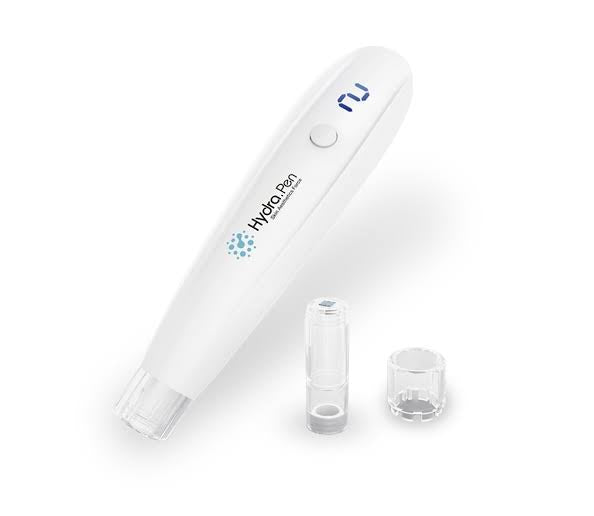 Components Hydra Pen:
Instructions – 1 pc.
Adapter – 1 pc.
Apparatus – 1 pc.
Charging cable – 1 pc.
Protective cover – 1 pc.
Hydra Pen is a new device for fractional mesotherapy treatment that renews the skin inside and outside. It also combines the functions of Microneedling and mesotherapy.
The number of needles in the cartridge unit is 12pin. When the device is turned on, the needles in the cartridge begin the reciprocating motion with a frequency of 3000 punctures/min to 5500 punctures/min. Due to this motion, little punctures in the skin are evenly distributed through the punctures, the drug penetrates into the deep layers of the skin which leads to the activation process in the skin. Skin injury activates enhanced skin regeneration and renewal; hence, the lifting and smoothing effects are achieved.
In order to have a better results your product used with the pen needs to be prepared and chosen carefully.