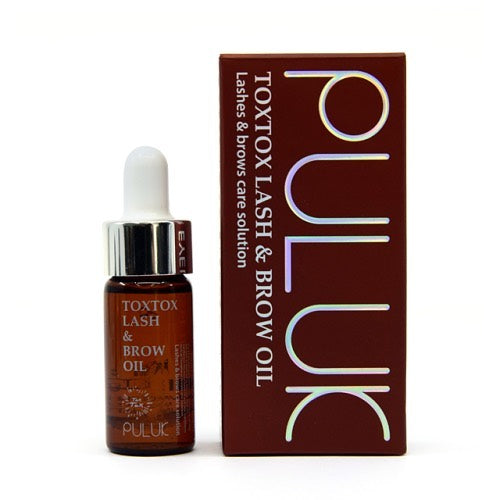 PULUK Toxtox Lash & Brow Oil 13ml
PULUK Toxtox Lash & Brow Oil 13ml
Application
Apply oil along the eyelashes and eyebrows by using the included LINT FREE EYELASH APPLICATOR after washing your face cleanly.
Brush eyelashes and eyebrows thoroughly with the MASCARA BRUSH.
:
For external use only
Do not use in case of any disorder or open wound on a brow area
do not use if you are oversensitive or allergic to this product
avoid getting the product into the eyes. In case of any irritation, rinse eyes with water and stop using immediately.
Keep the cap firmly closed while not using it.
Keep in a dark cool place.