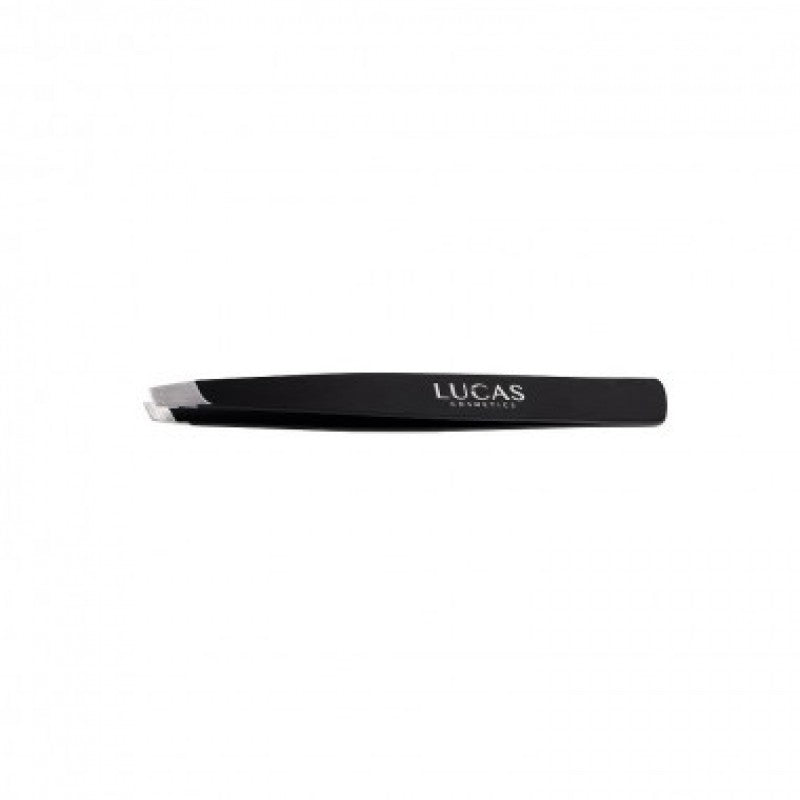 Cc Brow Lucas Tweezer Black
PRECISE PLUCKING - Our professional precision eyelash tweezers are perfectly 

aligned with a strong wide grip for optimal tweezing control and execution.

STAINLESS STEEL - Built to last, our slanted eyebrow tweezers for women and men are made with premium-grade stainless steel and a matte finish for a flawless grip that never slips.

SHARP - Our ingrown hair tweezers are great at getting hair trapped beneath the skin. Their ultra-thin pointed tip also allows for seamless removal.

SIMPLE & EASY - Say goodbye to the frustration of unruly eyebrows and stubborn ingrowns - our fine point angled forceps are the best tweezers for ingrown hair removal, plucking eyebrows, chin hairs or extracting other rogue facial hairs.

TRAVEL READY - With a protective sleeve to cover tips, the pointy tweezers for men and women are travel size and designed for on-the-go convenience. A great addition to anyone's beauty routine.