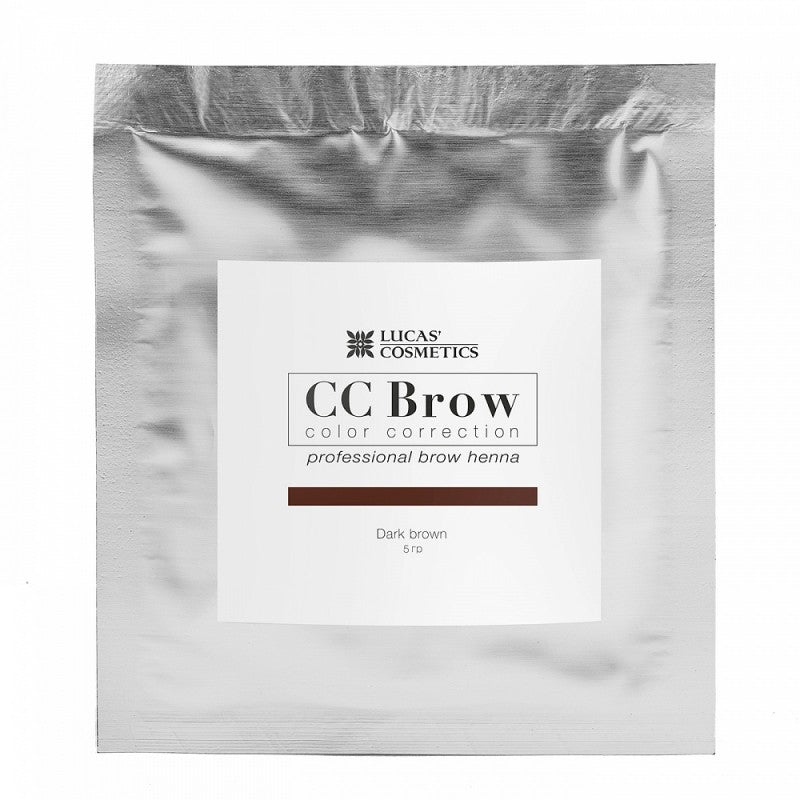 FOR BIO-TATTOOING by CC BROW Innovative technology of tinting and eyebrow care. Eyebrow henna is proved to restore and improve eyebrows by up to 60%.
Does not require the use of hydrogen peroxide or special oxidize.
Available in 5g Sachet:
• black 
• dark brown 
• grey brown 
. brown 
Mix the necessary quantity of henna (about 2-3 rice grains) with room temperature water to the consistency of soy sauce.
Apply precisely along the eyebrow contour. Exposure time: 20-40 minutes.