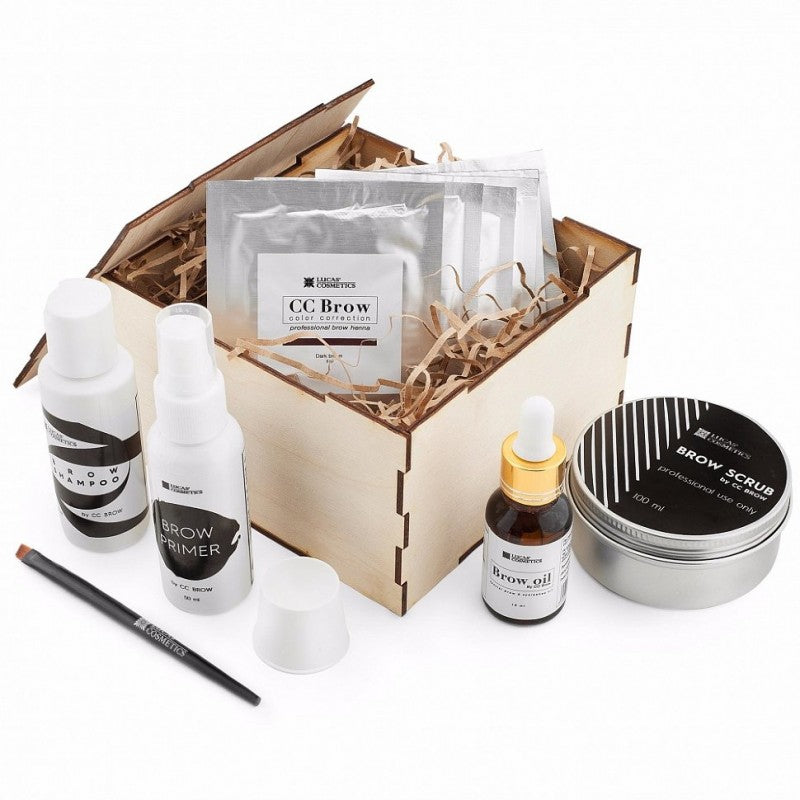 Classic Henna SACHET KIT#1
NB! THE PICTURE ADVERTISED SLIGHTLY DIFFERENT TO A CONTENT OF THE KIT DEPENDS ON STOCK AVAILABILITY, PLEASE READ BELOW.  
• HENNA KIT FOR BIO-TATTOOING by CC BROW •
Innovative technology of tinting and eyebrow care. Eyebrow henna is proved to restore and improve eyebrows by up to 60%. Does not require the use of hydrogen peroxide or special oxidizer.
KIT CONSIST OF:
4 colours of Henna in Sachets of 5g each:
• black 
• dark brown 
• grey brown 
• brown
Outline Brow Pencil
Brow Shampoo
Brow primer
Brow remover
Glass cup for mixing 
Henna brush