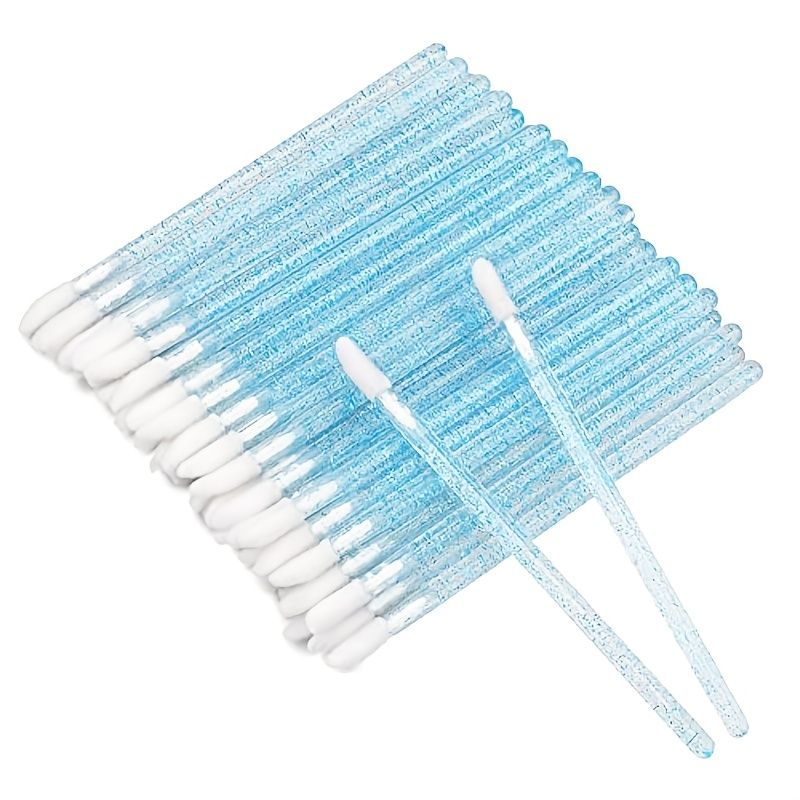 Lint free applicator brushes x 50 pcs
50 pieces per pack Multifunctional Lint Free applicators, suitable for Lip loss/Lash Lift/ Eyelash Removal procedures etc.
Package include: 50 PCS Brand new with high quality super cute crystal handle Disposable flocking lip gloss applicator

Material: Disposable lip brushes applicators are made of high quality Crystal handle and soft flocking bristles. The Brush head flocking material, very soft and elastic, very comfortable.

Daily application: For apply lip gloss, lipstick or to remove or to clean lash extensions ,

Disposable lip gloss applicator Moderate length, convenient to carry and store.