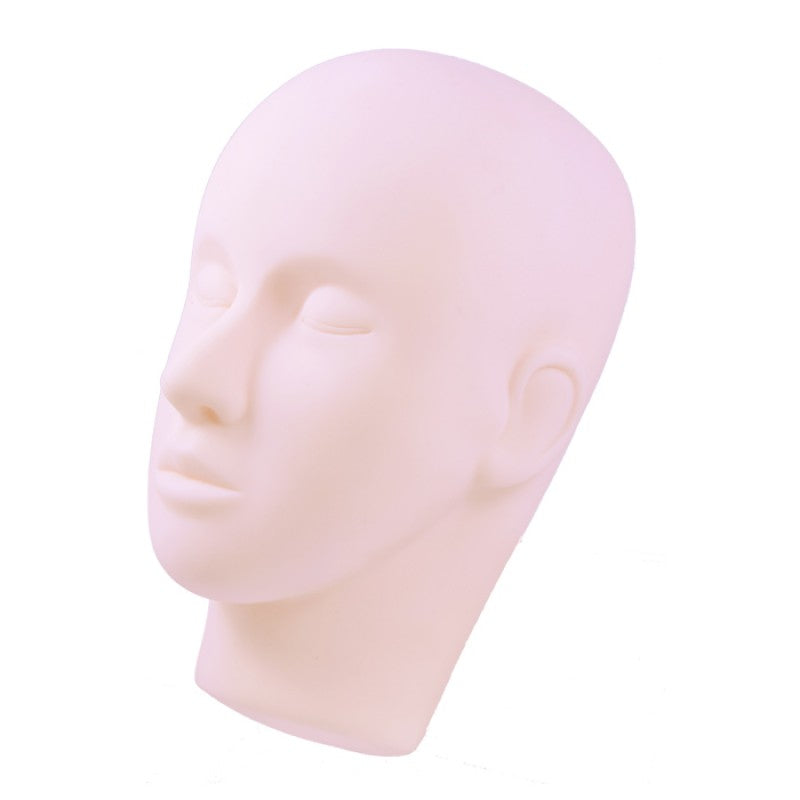 Mannequin Head for beginners training.
EASY TO CLEAN:A head touch can be reused, not easy to become dirty ,do not wipe the water out of each exercise, to be relieved as soon as possible with a professional cleansing oil, to avoid coloring.Isopropyl alcohol or skincare essential Oil can help to remove stubborn stains.

Multipurpose Usage: Suitable for practicing eyelash extension, makeup, facial massage or face painting. Can also be used on a flat surface to practice facial massage techniques. Ideal for beauty salons or individual use. Applicable to beginners or people who want to become more proficient.

Material:Imported soft silicone, like real human skin smooth, soft, no weird smell, convenient and reusable.

NOTE:The hole of the mannequin head on the back can be easily fix on the mannequin holder or clamp, can also be used with any holder for upright use. Using five-point practice isolation paper can learn eyelash isolation quickly and easily.