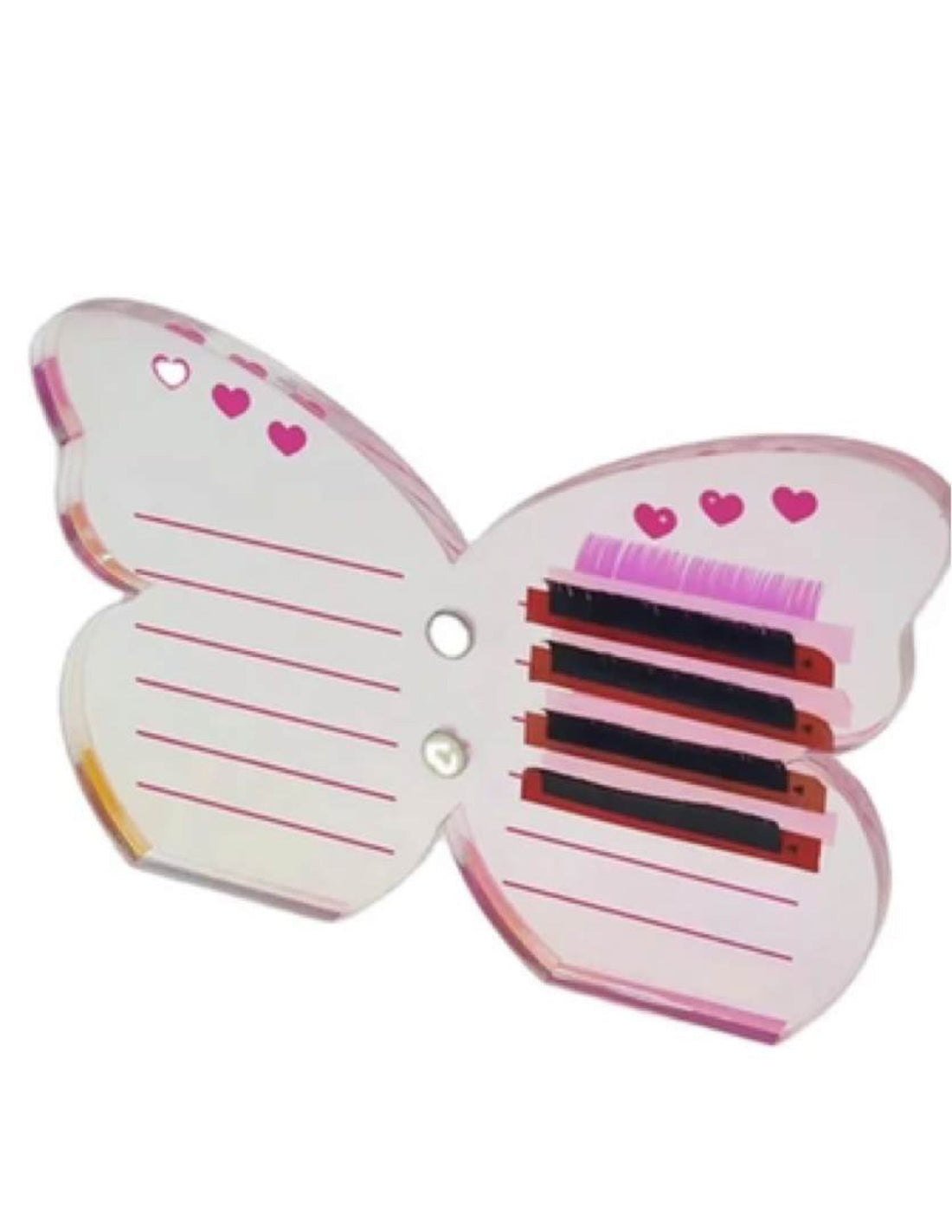 Butterfly Acrylic Individual Side Lash Tray XTRA Thick - Rainbow Reflective
Butterfly Shape Magnetic Acrylic Lash Tile for Eyelash Extensions
The Pallet is the perfect way to work with your lashes during your treatment.
When you are finished with your treatment the palette can be stored safely away until your next client.

-Corrosion-resistant and easy to clean
-With magnets for good placement of tweezers, no mess and easy to reach
- Easy to remove the empty strip and apply a new one.
-This tray allows easy removal of lashes from the strip.
-With six glue holes for double use, lashes and glue stay in the same working space. Makes the application process quicker and easier.