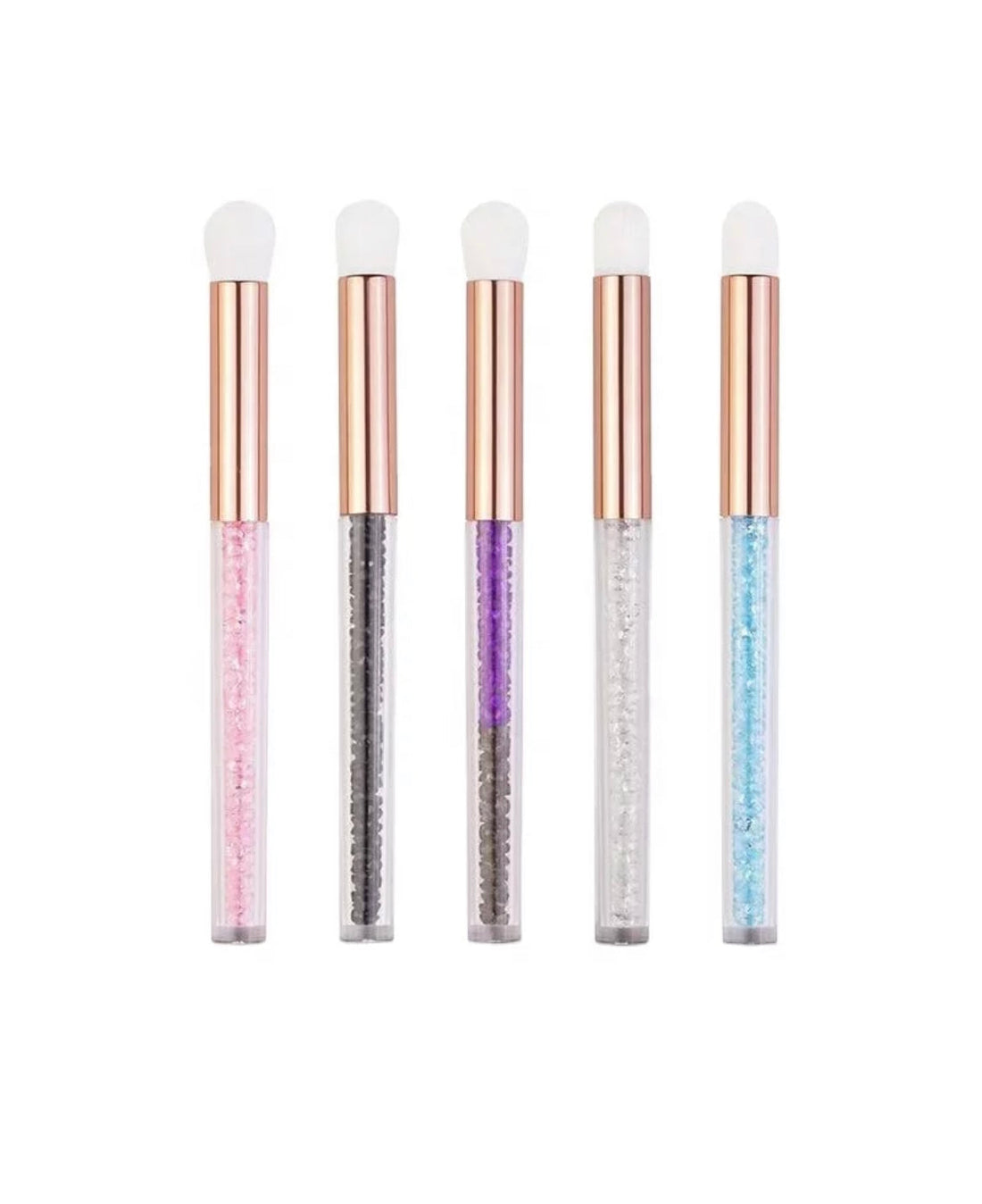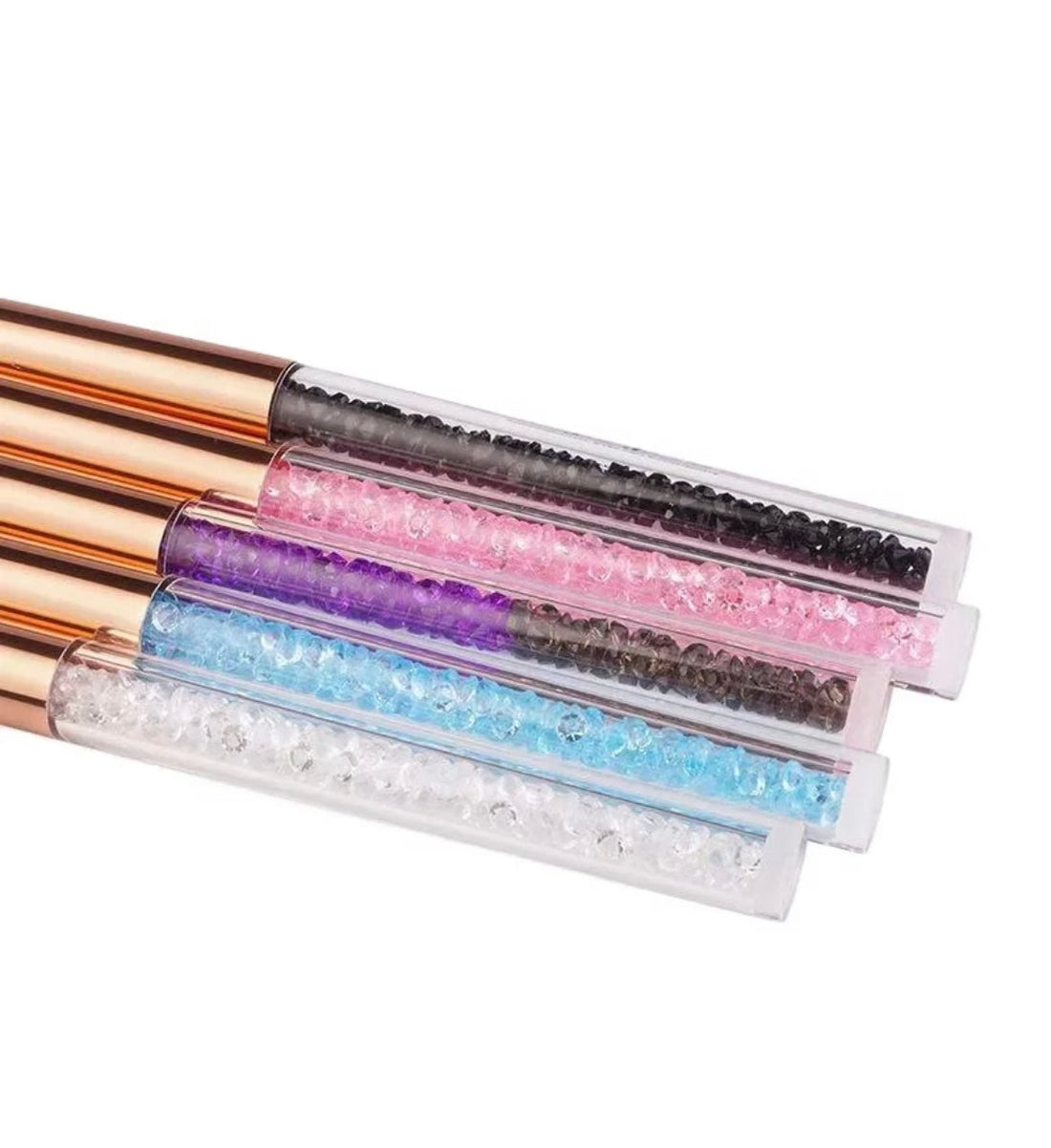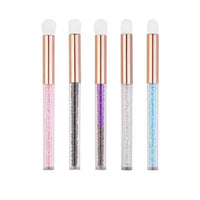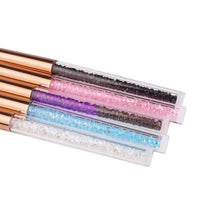 Crystal Spot Cleaning Brushes
           Crystal spot cleansing brush great to use/retail with Foam cleanser.
           colors: 
           pink, black, blue, white 

Various Applications: the lash cleaning brush can not only clean the eyelashes, but also deeply cleanses the excess oil and dirt on the nose, in daily life, some dirt left on the face cannot be easily cleaned by your hand.
Provides Convenience: gently wipe the eyelash shampoo brush until all cosmetics, dirt, oil and debris are removed from the face, it is easy to apply and operate, it also can be reapplied after cleaning with water.
Deep Cleansing: this gentle eyelash cleaning brush is designed to deeply remove makeup residue or oil from your eyelashes, helping to keep your hands clean while removing makeup or cleaning, the delicate bristles at the front of the brush can easily remove dirt that is difficult to remove.