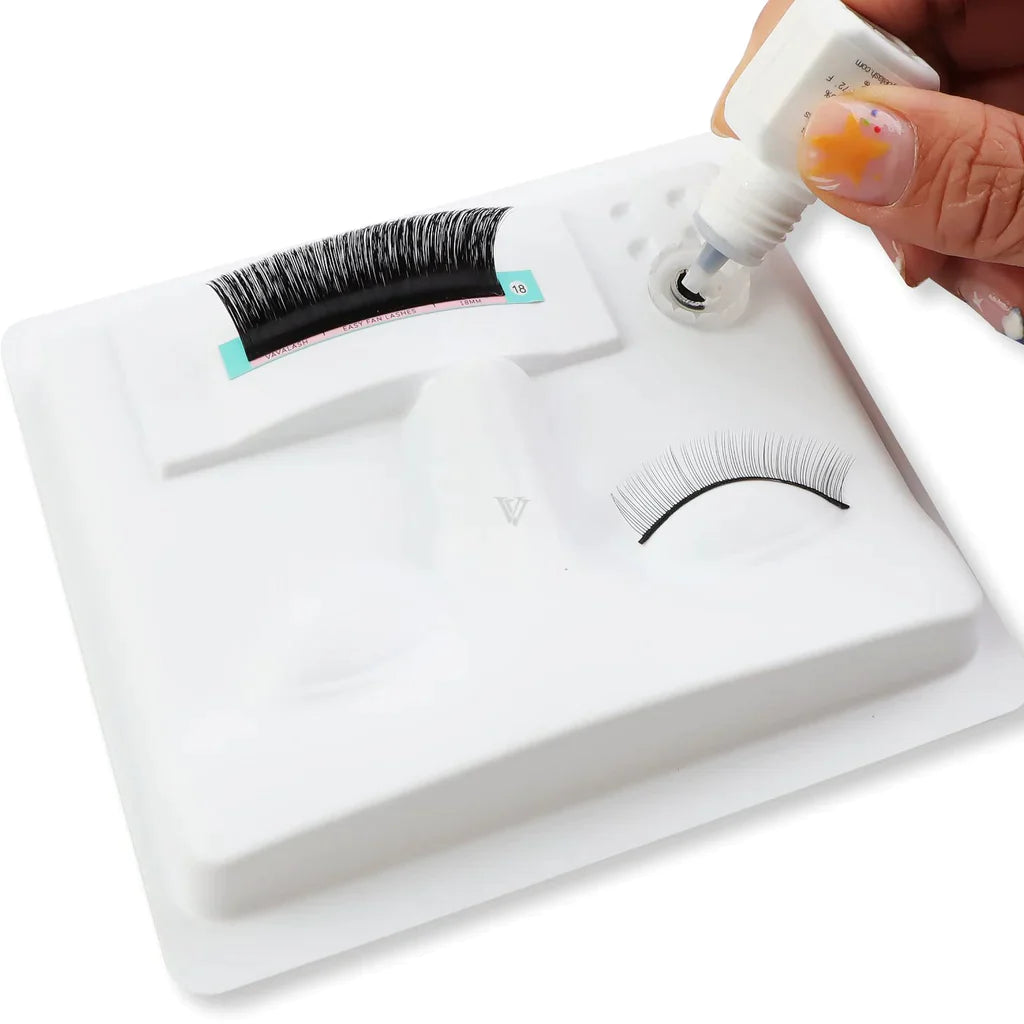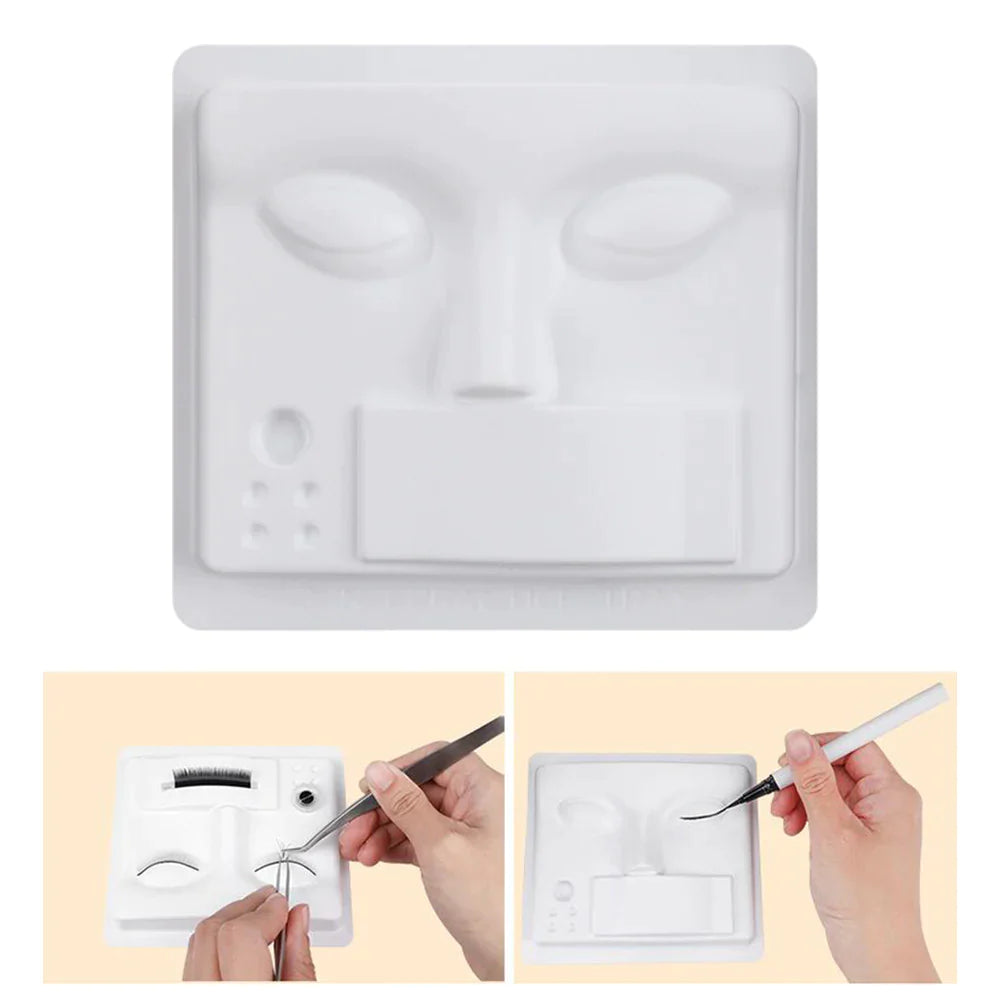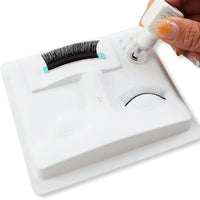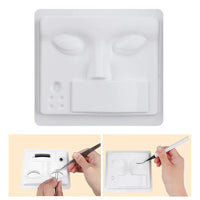 Eyelash Practice training Base station
Three In One Bottom Tray: Imitating the design of a human face, not only can you practice grafting eyelashes, you can also put an eyelash glue cup on the tray making it more convenient to graft eyelashes

Premium Material And Design: Tray is made of high quality plastic, it can be used for a long time, washable, reusable and more convenient. This eyelash holder allows you to extend false eyelashes easily, saving you time during your work. Reusable, economical, suitable for beginners and those who want to be skilled

 This lash extension tray is small and lightweight, which is very easy to carry between home and salon. Eyelash set can be used for eyelash extension practice, eyelash extension teaching, DIY, eyelash store display, etc.

Easy to Operate: Eyelash extension kit is small size and light weight, it is a good substitute for human head model, easy to carry and operate.
Equipped with a transparent cover, transparent cover is used to display eyelash template.


*DOES NOT INCLUDE PRACTICE LASHES*