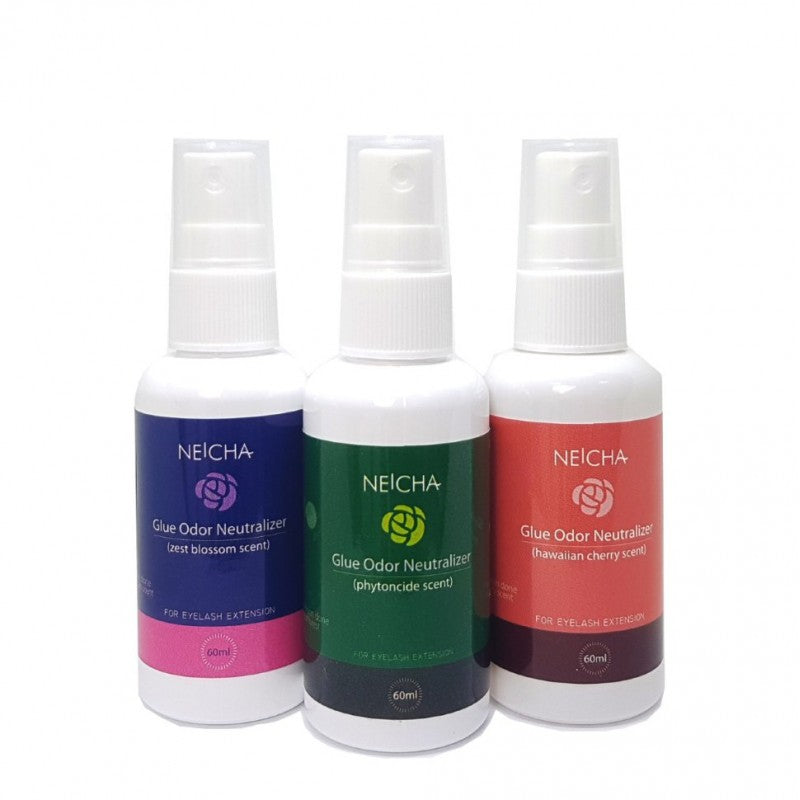 GLUE ODOR NEUTRALIZER is anti-allergenic spray, which effectively works at molecular level.
It depletes the molecules of vaporizing glues and turns them into a pleasant aroma.
Protects lash technician and customer from glue allergies.
Especially designed for people who have sensitive eyes.
Refreshing scent spread softly during application. It contains sterilizing agent, can be used as an additional disinfectant for tools. 
Very ergonomical in use, one bottle covers up to 300 procedures.
Spray twice to cotton disc and put it next to the glue before starting with procedure.
available in 3 scents: Phytoncide /Hawaiian Cherry/Zest Blossom