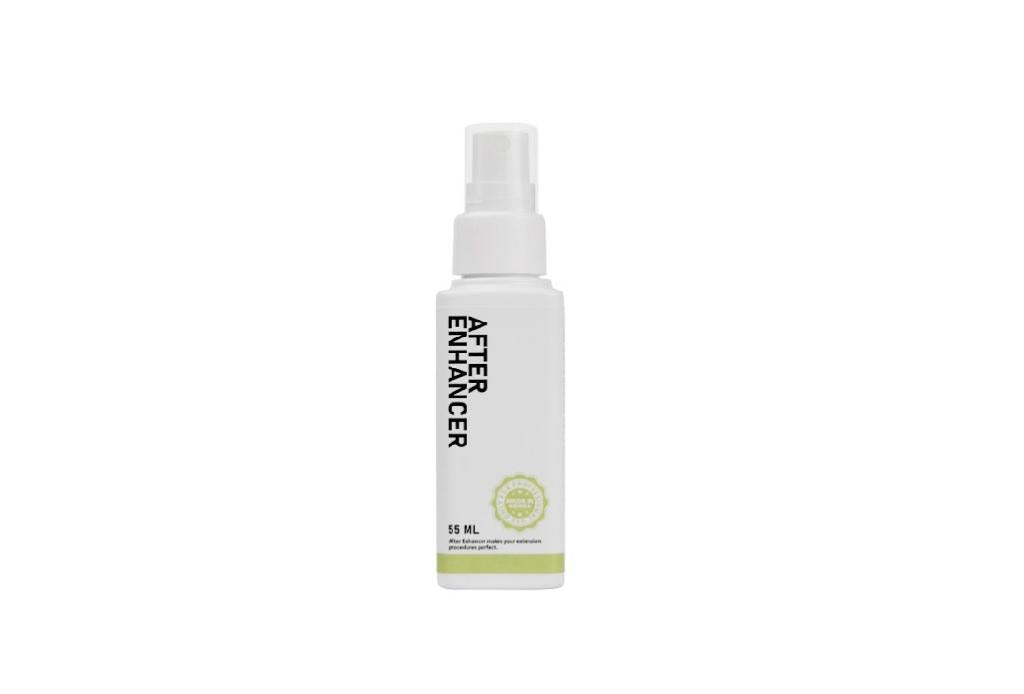 AFTER ENHANCER / SETTING LIQUID
The advantages of after enhancer!
Point 1. Convenience - It is a hassle to use the existing products because you have to make the product yourself or replace the containers with misting containers. Improve the procedure with just one bottle of after enhancer.
Point 2. Duration -After Enhancer forms a coating film on your eyelashes and false eyelashes and increases the retention of the extension.
Point 3. Fragrance -It changes the unpleasant odor of the glue into a pleasant one, making the procedure more pleasant for both customers and lash technicians.
Point 4. Misting -It is a mist spray type designed to spray small particles that help the product spread quickly and evenly.
Point 5. Safety - All ingredients are comparable to EWG green grade standards and allergen-free fragrance, so you can use it with confidence.
55ml