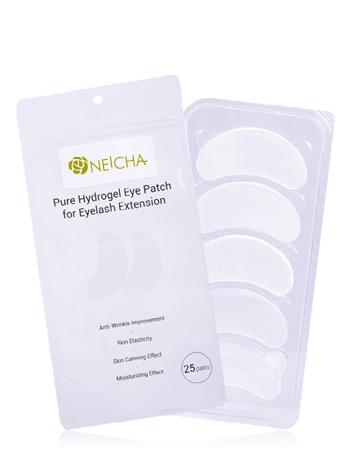 PURE HYDROGEL EYEPATCH/ EYE PATCH / EYE PAD -25 PAIRS
Large Hydrogel Eye Patch.
25 patches in a pack 
Advantages

-These larger Eye Patch have a perfect fit and care for the delicate skin under the eyes during the treatment.
-eyelashes are visible during the procedure. 
-No pain when removing the eyepatch.
KEY INGREDIENTS 
-Contains adenosines which is formulated ingredient that is very effective in improving wrinkles. 
-Contains hydrolyzed collagen that improves the elasticity under eyes.
-Contains the extra of rosemary that prevents bags forming under the eyes. 
-Contains the filtrate of snail slime that maintains the lively under eye skin. 
The package contains 25 pairs of Patches.