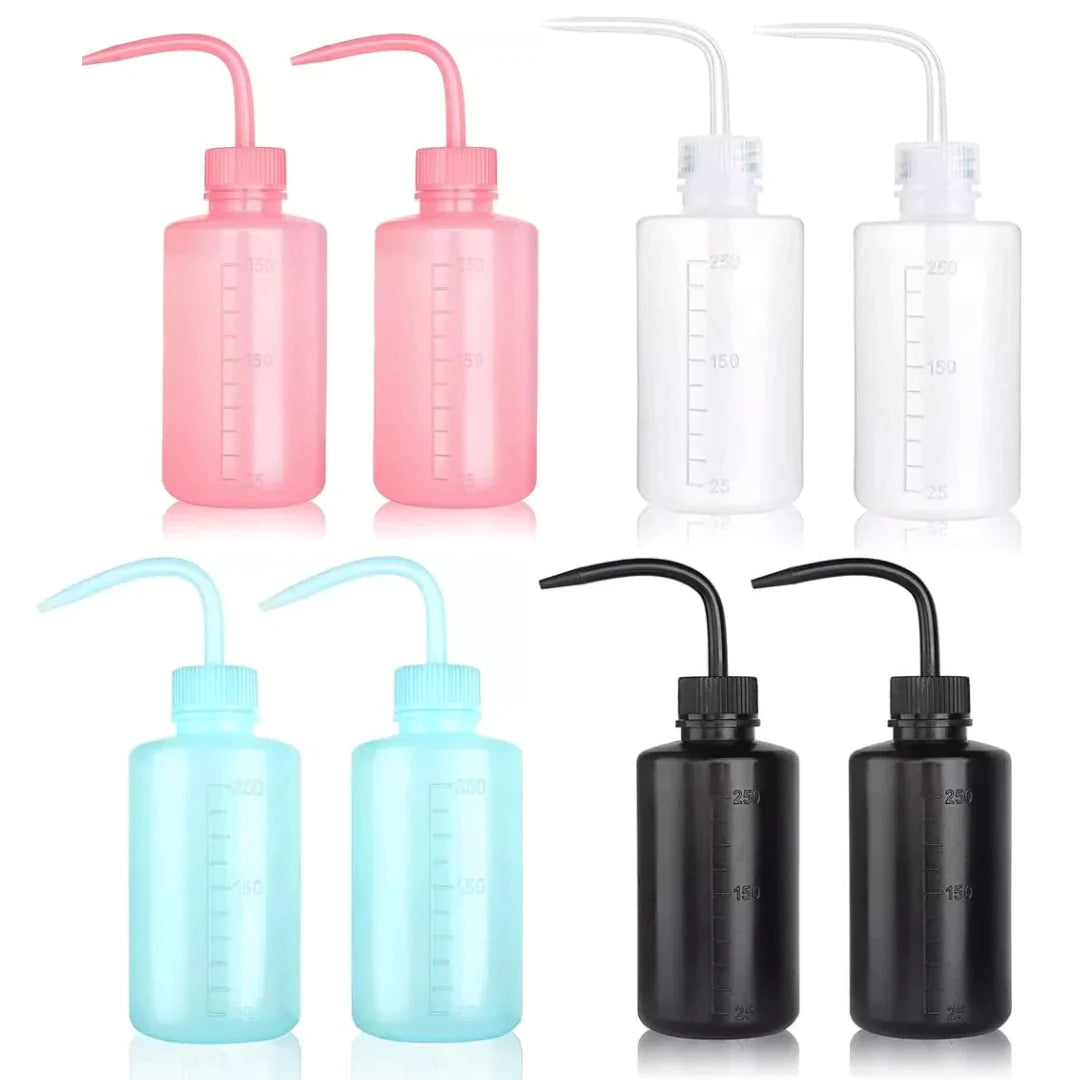 Used For Many Purposes - This item is suitable for water, it can also be used for cleaning excess foam cleanser or primer off of the lashes.

High-quality Durable Materials - It has good flexibility, these washing bottles are lightweight and portable. Easy to use, just squeeze the bottle.

VISIBLE WATER SCALE - The body of the squeeze bottle has scale mark to show amount of liquid being delivered. Cap of watering bottle seals well with no leak or drip when you squeeze the watering can or tilt it sideways. 

EASY AND PRECISE WATERING - Easy to grip and squeeze. You can control the watering direction very conveniently.